DEDICATED AND PASSIONATE DENTAL CENTER IN THE HEART OF SINGAPORE
Root canal therapy (RCT), also called endodontic treatment, is a sequence of treatments for the infected pulp of a tooth, which eliminates the infection. RCT involves the removal of infected structures, the subsequent shaping, cleaning, and decontamination of the root canals with small files and irrigating solutions, and the obturation (filling) of the root canals.
To learn more about what is involved in the root canal process, please contact us, or make an appointment for a consultation.

Discover G Plus Dental Center
Dedicated, Passionate Dental Center in the heart of Singapore.
Our Services
We are a full-service dental center offering cosmetic, surgical, and general oral health dentistry. Click to learn more.
Book Now
New to G Plus Dental? Contact us today and let's take care of your Oral Health. Click to book now.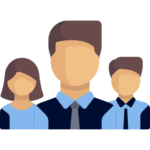 Our Team
Our dedicated, passionate team are just so excited to meet you. Proud to serve the people of Singapore. Click to meet us.
Don't leave it too late, get help as soon as possible.
Address
Camden Medical Centre,
1 Orchard Boulevard, #02-01,
S248649
Opening Hours
Mon: 09:00 - 17:00
Tue:  09:00 - 17:00
Wed: 09:00 - 17:00
Thur: 09:00 - 17:00
Fri:     09:00 - 17:00
Sat:   09:00 - 13:00
Sun:   Closed