DENTAL
EMERGENCY SINGAPORE
DEDICATED AND PASSIONATE DENTAL CENTER IN THE HEART OF SINGAPORE
Experiencing toothache or dental pain?
In case of an emergency please don't hesitate to contact us.

We recommend to call us directly on the below number in order for you to get seen as quickly as possible.
Traumatic Dental Injuries

Cracked, Chipped or Broken Teeth

Lost or loose Fillings, Crowns, Veneers or Braces
 Call us  on  +65 84829694
Don't leave it too late, get help as soon as possible.
Discover G Plus Dental Center
Dedicated, Passionate Dental Center in the heart of Singapore.
Our Services
We are a full-service dental center offering cosmetic, surgical, and general oral health dentistry. Click to learn more.
Book Now
New to G Plus Dental? Contact us today and let's take care of your Oral Health. Click to book now.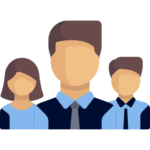 Our Team
Our dedicated, passionate team are just so excited to meet you. Proud to serve the people of Singapore. Click to meet us.
Address
Camden Medical Centre,
1 Orchard Boulevard, #02-01,
S248649
Opening Hours
Mon: 09:00 - 17:00
Tue:  09:00 - 17:00
Wed: 09:00 - 17:00
Thur: 09:00 - 17:00
Fri:     09:00 - 17:00
Sat:   09:00 - 13:00
Sun:   Closed