DEDICATED AND PASSIONATE DENTAL CENTER IN THE HEART OF SINGAPORE
Teeth Whitening at G Plus Dental Center Singapore
At G Dental Center, we have selected a few of the world's best teeth whitening systems for our patients e.g. Opalescence, BriteSmile etc. Depending on the clinical conditions and social needs, a suitable system is prescribed. Both in office and home whitening systems are available.
Lets talk on WhatsApp!!
Send us a message now and let's find the best plan possible to bring back a white smile.
It starts with careful history taking of dental habits and lifestyle. Special precautions are taken for teeth with restorations and symptoms after a detailed oral examination. The whitening is then carried out after careful isolation and protection to the soft tissues in the oral-facial region.
TEETH WHITENING CONSULTATION
A dedicated dental surgery assistant is always on standby to address any discomfort.
We have combined soft music and lighting to provide our patients the best environment to unwind while getting their teeth whitened.
Discover G Plus Dental Center
Dedicated, Passionate Dental Center in the heart of Singapore.
Our Services
We are a full-service dental center offering cosmetic, surgical, and general oral health dentistry. Click to learn more.
Book Now
New to G Plus Dental? Contact us today and let's take care of your Oral Health. Click to book now.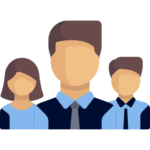 Our Team
Our dedicated, passionate team are just so excited to meet you. Proud to serve the people of Singapore. Click to meet us.
Don't leave it too late, get help as soon as possible.
Address
Camden Medical Centre,
1 Orchard Boulevard, #02-01,
S248649
Opening Hours
Mon: 09:00 - 17:00
Tue:  09:00 - 17:00
Wed: 09:00 - 17:00
Thur: 09:00 - 17:00
Fri:     09:00 - 17:00
Sat:   09:00 - 13:00
Sun:   Closed