DEDICATED AND PASSIONATE DENTAL CENTER IN THE HEART OF SINGAPORE
Crowns and bridges are classic fixed prostheses, which are cemented onto existing teeth, and can only be removed by a dentist. Sometimes, crowns and bridges are cemented or screwed onto dental implants to provide a tooth-like shape and structure for function.
A crown is used to entirely cover or "cap" a damaged tooth for strengthening weakened tooth structure. Crown can also be used to improve appearance and shape of tooth. Material of crowns includes ceramic/porcelain, gold, and metal alloys.
Bridges are used to replace one or more missing teeth. They span the space where the teeth are missing. Bridges are cemented to the natural teeth or implants surrounding the empty space.
If you would like to learn more about this procedure, please contact us, and if you would like to visit us for a consultation, please make an appointment..

Discover G Plus Dental Center
Dedicated, Passionate Dental Center in the heart of Singapore.
Our Services
We are a full-service dental center offering cosmetic, surgical, and general oral health dentistry. Click to learn more.
Book Now
New to G Plus Dental? Contact us today and let's take care of your Oral Health. Click to book now.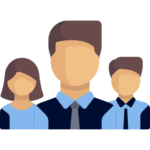 Our Team
Our dedicated, passionate team are just so excited to meet you. Proud to serve the people of Singapore. Click to meet us.
Don't leave it too late, get help as soon as possible.
Address
Camden Medical Centre,
1 Orchard Boulevard, #02-01,
S248649
Opening Hours
Mon: 09:00 - 17:00
Tue:  09:00 - 17:00
Wed: 09:00 - 17:00
Thur: 09:00 - 17:00
Fri:     09:00 - 17:00
Sat:   09:00 - 13:00
Sun:   Closed