DEDICATED AND PASSIONATE DENTAL CENTER IN THE HEART OF SINGAPORE
Dental Veneers at G Plus Dental Center Singapore
When one or more teeth is chipped, damaged or worn, Dental Veneers are fabricated and placed over the existing teeth to restore the look of the original teeth. They also provide the strength and resilience similar to that or natural tooth enamel. There are 2 main types of material commonly used by clinics to fabricate dental veneers: dental porcelain and composite resin.

For alterations and adjustments to tooth position, shape, size and/or colour, dental porcelain is usually the ideal choice. All porcelain veneers are indirectly fabricated by dental ceramists and then bonded to the tooth with strong and long lasting transparent cement.
Composite veneers
Just an addition to the  existing tooth structure
Composite veneers can either be indirectly fabricated in a dental lab by a dental technician and subsequently bonded to the tooth using resin cement, or directly placed and built-up in the mouth.
Porcelain veneers
Entails minimal removal of tooth structure to create space for dental porcelain to be attached to the tooth.
Ideal for covering teeth with intrinsic staining, Tetracycline staining, Peg laterals (small lateral incisors) and Larger chipped teeth
VENEER CONSULTATION
We are experts in Veneer treatments and solutions for our patients. With years of experience we strive to bring the most individual and tailored care to each patient. 
For more information, please contact us. For consultations, please make an appointment.
Discover G Plus Dental Center
Dedicated, Passionate Dental Center in the heart of Singapore.
Our Services
We are a full-service dental center offering cosmetic, surgical, and general oral health dentistry. Click to learn more.
Book Now
New to G Plus Dental? Contact us today and let's take care of your Oral Health. Click to book now.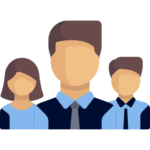 Our Team
Our dedicated, passionate team are just so excited to meet you. Proud to serve the people of Singapore. Click to meet us.
Don't leave it too late, get help as soon as possible.
Address
Camden Medical Centre,
1 Orchard Boulevard, #02-01,
S248649
Opening Hours
Mon: 09:00 - 17:00
Tue:  09:00 - 17:00
Wed: 09:00 - 17:00
Thur: 09:00 - 17:00
Fri:     09:00 - 17:00
Sat:   09:00 - 13:00
Sun:   Closed