DEDICATED AND PASSIONATE DENTAL CENTER IN THE HEART OF SINGAPORE
With Invisalign you can straighten your teeth more predictably and comfortably.
Invisalign is now the most popular alternative solution to braces. It is comfortable and virtually invisible, and suitable for both teens and adults.
More than 9 million people worldwide have done Invisalign treatment, and 2 million teens around the world have started their Invisalign journey.

HOW LONG DOES INVISALIGN TAKE?
You can start to see results as early as 6 months.
THESE COMMON ORTHODONTIC CONDITIONS
ARE TREATABLE WITH INVISALIGN
From Simple to Complex Cases, Both Teens & Adults
START YOUR INVISALIGN JOURNEY
Smile Assessment
During your first visit, we will introduce the concept of Invisalign, and answer any FAQs you initially may have. We also need to understand your current dentition and lifestyle to assess your suitability for orthodontic treatment.
iTero Digital Scan
This modern innovative iTero digital scanner is available at G Dental. We can take a 3D digital scan of your teeth within minutes and present you with computer simulation of how your teeth may look like after Invisalign treatment! This is definitely more comfortable than the use of traditional impressions which could make you gag.
Personalized Consultation with Experienced Invisalign Doctor
Based on detailed assessment and diagnosis, our Invisalign doctor will assess if you are suitable for the Invisalign treatment and provide the most optimal treatment to suit your expectation and lifestyle.
Treatment Plan Just For You
If you are suitable for Invisalign and choose to start your Invisalign journey with G Plus Dental, we will provide you with a customized treatment plan. We can even show you a visually how we can move your teeth from your current condition to the end state after Invisalign treatment. This will give you a clearer idea of how you can achieve the smile you've always wanted!
"How Will My Teeth Look Like After
Invisalign Treatment?"
This modern iTero Element scanner is Invisalign's side kick! This digital scanner is not always available at all dental clinics but good news, it is available at G PlusDental.
During your first Invisalign appointment, it will only take minutes for us to scan and get a 3D custom digital model of your teeth and bite.
A before and after outcome simulation is also one of the special feature of this digital scanner. We can basically show you how your teeth can look like after Invisalign treatment. Fast and easy and no more guessing!
Your Future Smile Is In Your Hands Find Out How You Can Start Your Invisalign Journey At G Plus Dental!
Discover G Plus Dental Center
Dedicated, Passionate Dental Center in the heart of Singapore.
Our Services
We are a full-service dental center offering cosmetic, surgical, and general oral health dentistry. Click to learn more.
Book Now
New to G Plus Dental? Contact us today and let's take care of your Oral Health. Click to book now.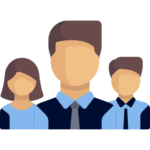 Our Team
Our dedicated, passionate team are just so excited to meet you. Proud to serve the people of Singapore. Click to meet us.
Don't leave it too late, get help as soon as possible.
Address
Camden Medical Centre,
1 Orchard Boulevard, #02-01,
S248649
Opening Hours
Mon: 09:00 - 17:00
Tue:  09:00 - 17:00
Wed: 09:00 - 17:00
Thur: 09:00 - 17:00
Fri:     09:00 - 17:00
Sat:   09:00 - 13:00
Sun:   Closed