DEDICATED AND PASSIONATE DENTAL CENTER IN THE HEART OF SINGAPORE
Pinhole Dental Surgery

 at G Plus Dental Center Singapore

It is a minimally invasive way to stabilize, and reverse, the effect of gum recession – which can be a major cause of tooth sensitivity, and even tooth loss.

The Chao Pinhole Surgical Technique/ Pinhole Gum Rejuvenation invented and patented by Dr. John Chao, is a scalpel-free, suture-free procedure for treating gum recession.
This procedure is performed by making small holes with a needle in the gum tissue.  Using specially designed instruments, the gum tissue is loosened and guided over the receded part of the tooth.  Since there is no cutting or stitching, patients can expect minimal post-op symptoms (pain, swelling and bleeding).  Most patients also are pleasantly surprised by the instant cosmetic improvement.
WHY CHOOSE US
Dr Ho provides treatment for receding gums using the Chao Pinhole Surgical Technique together with special instruments created by Dr John Chao, whom Dr Ho trained under. This procedure is minamally invasive and it can restore your gum lines without incisions, grafts and sutures, requires little to no downtime and results are seen immediately.
WHAT ARE RECEDING GUMS?
Receding gum is the gradual loss of gum tissue as a result of aging, periodontal disease, or teeth brushing with excessive force. When this happens, the root becomes exposed and teeth along the gum line will susceptible to decay and other problems. Thus it is important to have receding gums treated.
The Pinhole Surgical Technique
Pinhole Surgical Technique (PST) is a minimally invasive treatment option to reverse gingival recession without grafting or sutures. What is PST (also referred to as the Lunchtime Gum Lift or Pinhole Gum Rejuvenation)? It is a novel procedure that combines techniques from traditional periodontal surgical procedures, such as coronally positioned flaps and guided bone regeneration, to reverse gingival recession. A coronally posiotioned flap (CPF) is a technique that requires creating an incision in the sulcus and across the paplillae of affected teeth, elevating a flap (either full or split thickness), pulling the flap coronally, and suturing it into place.
Benefits of Pinhole Surgery
No donor tissue needed from patient's palate

Shorter recovery time compared to traditional grafting
Less discomfort after treatment
Looks natural
with a long lasting result
 Call us  on  +65 68873353
Click here to see real results and what pinhole
rejuvenation surgery can do for you.
Discover G Plus Dental Center
Dedicated, Passionate Dental Center in the heart of Singapore.
Our Services
We are a full-service dental center offering cosmetic, surgical, and general oral health dentistry. Click to learn more.
Book Now
New to G Plus Dental? Contact us today and let's take care of your Oral Health. Click to book now.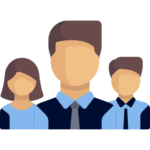 Our Team
Our dedicated, passionate team are just so excited to meet you. Proud to serve the people of Singapore. Click to meet us.
Address
Camden Medical Centre,
1 Orchard Boulevard, #02-01,
S248649
Opening Hours
Mon: 09:00 - 17:00
Tue:  09:00 - 17:00
Wed: 09:00 - 17:00
Thur: 09:00 - 17:00
Fri:     09:00 - 17:00
Sat:   09:00 - 13:00
Sun:   Closed