DENTAL CHECK UP SINGAPORE
DEDICATED AND PASSIONATE DENTAL CENTER IN THE HEART OF SINGAPORE
Dental Check Ups & General Hygiene
It is important for everyone to have a dental check up examination around every six months. It is important to spot problems such as dental decay or gum disease early on in order to avoid future problems. 
Why come in for a check up?
Trust G Plus Dental Center for your next check up.
Tooth decay
Tooth decay can be stopped or reversed. We will check for cavities and help your repair damage and stop further problems. 
Gum disease
Periodontitis can damage the soft tissue and, without treatment, can destroy the bone that supports your teeth, can cause teeth to loosen, or lead to tooth loss. 
cracks OR chips
There are many factors that cause teeth to chip. To avoid infection or further damage to the tooth we recommend making an appointment.
X-Rays
X-Ray helps us to identify problems, like cavities, tooth decay, and impacted teeth. We use very low levels of radiation.
BAD BREATH
Bad breath is mostly due to a buildup of bacteria (plaque) on your teeth. We can help you treat this problem.

Oral cancer
Screening and detecting Oral Cancer early is very important. Most commonly starts as a painless white patch, that thickens and continues to grow.
We are passionate about oral health and we are passionate about you.
Discover G Plus Dental Center
Dedicated, Passionate Dental Center in the heart of Singapore.
Our Services
We are a full-service dental center offering cosmetic, surgical, and general oral health dentistry. Click to learn more.
Book Now
New to G Plus Dental? Contact us today and let's take care of your Oral Health. Click to book now.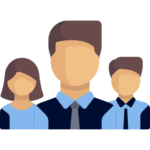 Our Team
Our dedicated, passionate team are just so excited to meet you. Proud to serve the people of Singapore. Click to meet us.
Don't leave it too late, get help as soon as possible.
Address
Camden Medical Centre,
1 Orchard Boulevard, #02-01,
S248649
Opening Hours
Mon: 09:00 - 17:00
Tue:  09:00 - 17:00
Wed: 09:00 - 17:00
Thur: 09:00 - 17:00
Fri:     09:00 - 17:00
Sat:   09:00 - 13:00
Sun:   Closed